CROSTINI AND MELBA TOAST
INIMITABLE CRISPNESS
22.400 tonnes
production capacity
PLANTS
Plant
  

SANSEPOLCRO
CROSTINI
Thin slices of crispy golden bread with an oval shape, which are the perfect accompaniment for both sweet and savoury dishes. Perfect to use instead of bread or for crispy and tasty canapés. Our crostini products are different from all other bread substitutes on the market.
I MELBA TOAST
Thin toasted bread slices in rectangular and round shapes for added crispness. Perfect for snacks, canapés or instead of bread at the dinner table.
PACKAGING TYPES
The melba toast comes in rectangular and round shapes. The rectangular products are packaged in 3 convenient flow packs of 10 slices.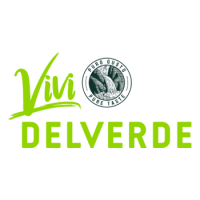 SOURCE OF WELLNESS
Vivi DELVERDE is the healthy, pure, organic, free from alternative with new and modern products. It is perfect for all consumers who pay attention to their diet. Vivi DELVERDE is a real source of wellness in line with a balanced and healthy lifestyle. The first products of the new range are Granfetta and Crostino, ORGANIC with whole wheat flour from 100% Italian
wheat.
Soon they will be followed by other products.