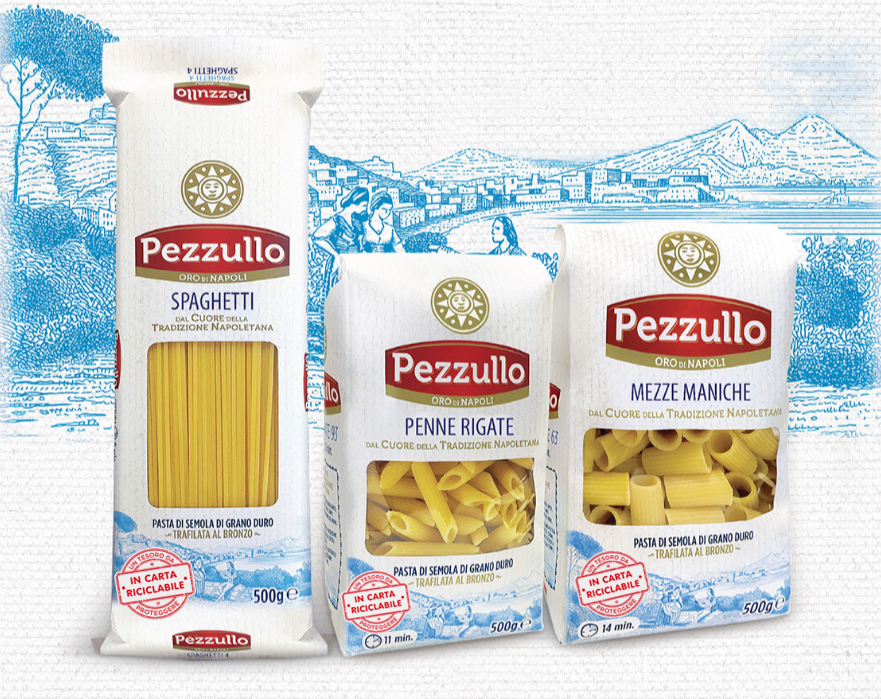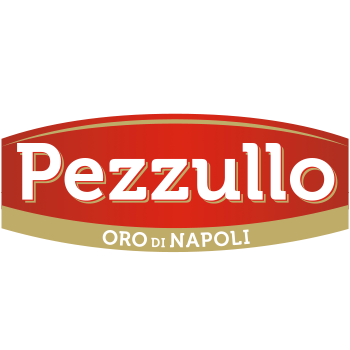 THE GOLD OF NAPLES
Pezzullo is a historic brand of durum wheat semolina pasta that is very well-known and appreciated by consumers both in Italy and around the world. It was founded in Eboli, in Campania, where the special mix of the sun, the sea, and the climate, make our products truly unique.
The tradition of Campania's pasta is reinvigorated every day thanks to continuous research, the careful selection of high-quality grains, production processes that respect the techniques and rhythm of the past, but above all thanks to the great passion of those who have been producing pasta for over 100 years.
PASTA THE OLD-FASHIONED WAY
Pezzullo's durum wheat semolina pasta is still produced in the Eboli plant today, and uses only carefully selected wheat flour with a high gluten content that comes from the Pezzullo mill in order to ensure that it always holds the "al dente" structure during cooking.
Our production process follows the traditional methods typical of Naples, the birthplace of the best semolina pasta, whilst also respecting extrusion and drying times to obtain a strikingly high-quality product that cooks well.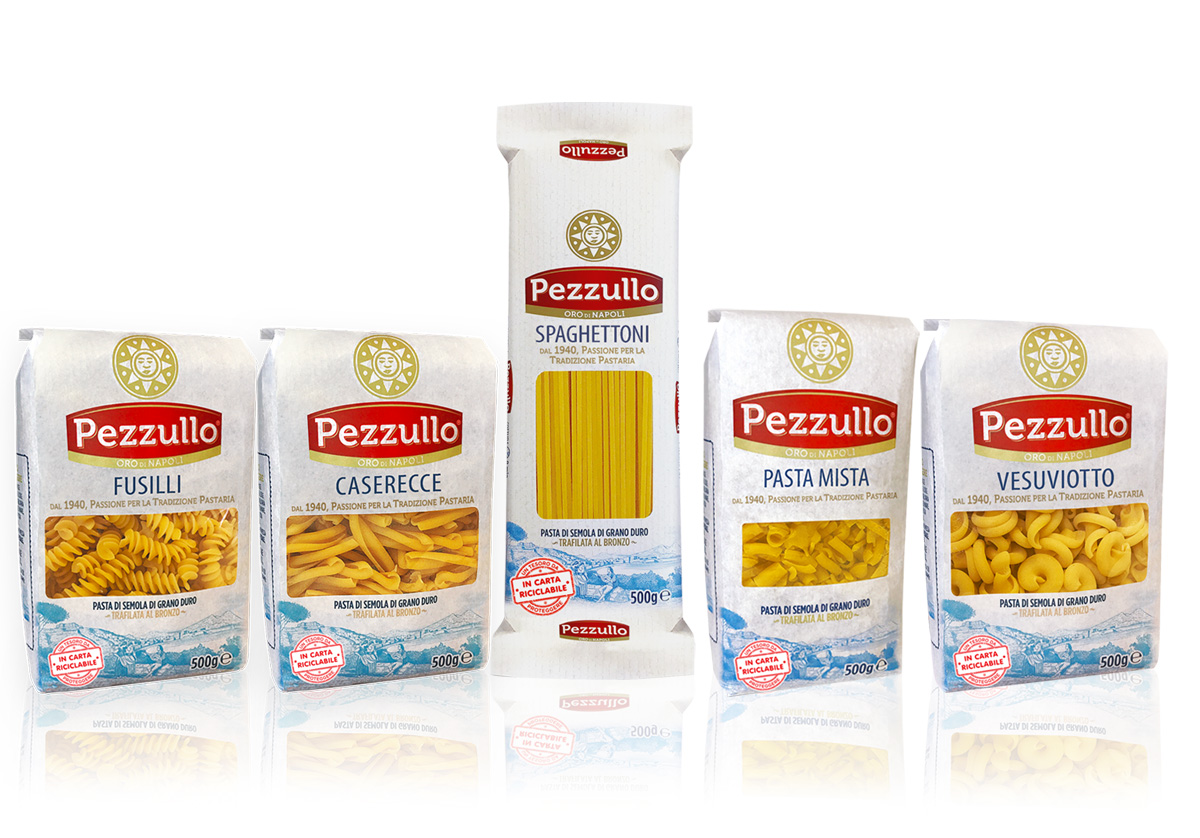 PASTA
Neapolitan tradition that incorporates carefully selected semolina, typical local extruders and lots of taste. 
Pezzullo pasta is wrapped in an eco friendly pack, recyclable in the paper bin.
The material is FSC-certified for responsible forest management, preserving ecosystems and communities.
An act of love towards our products and our land.